Even though nobody should be using Windows 7 anymore these days, apparently this page is still quite popular for my visitors, so I've decided to leave it in my blog.
Short answer
Yes, there is a solution! You probably went through the entire internet looking for a solution for the nasty problem in Windows 7 where the preview pane magically grows in width seemingly randomly. Today it annoyed me so much that I made a solution, and it is easier than it looks. Basically all you need to do is DENY the 'Set Value' permission for your user account to this registry key, preventing Windows Explorer from writing bad values to the registry when Explorer is closed:
HKEY_CURRENT_USER\Software\Microsoft\Windows\CurrentVersion\Explorer\Modules\GlobalSettings\Sizer
The problem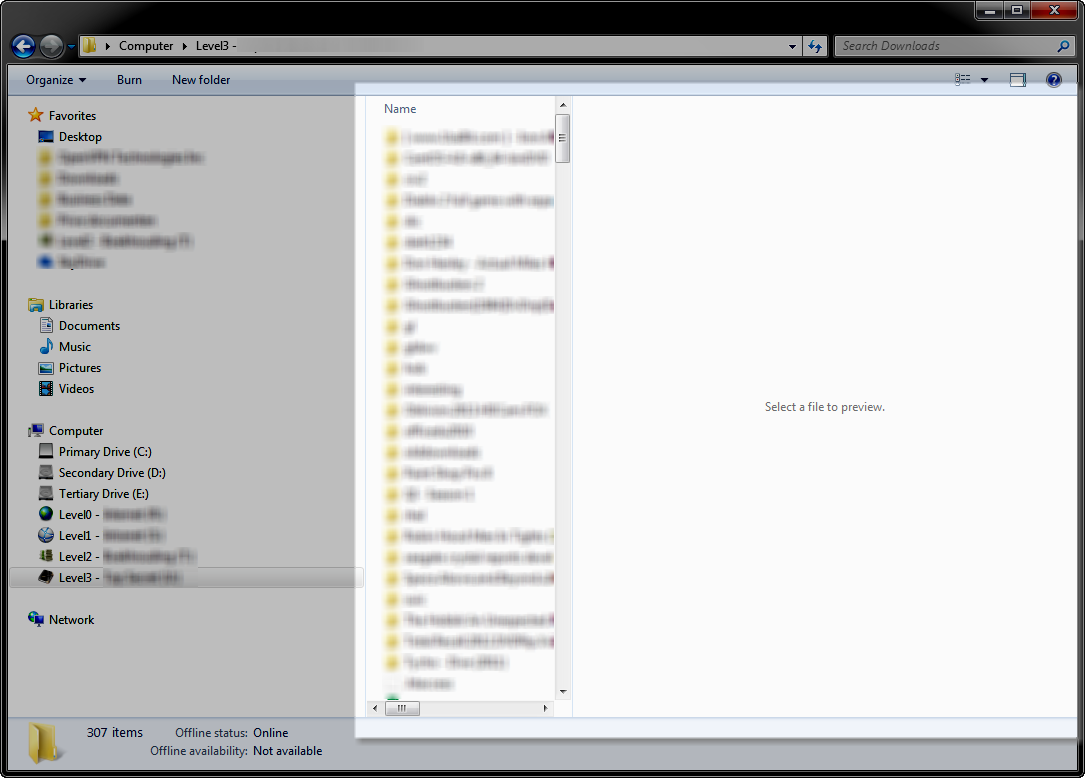 As you can see, the preview pane is way too big. It grows with small increments every time and it bugged the hell out of me. The problem I believe is that when you close the last open Windows Explorer window, it will write values to the registry to remember size and position of the Windows Explorer elements. Unfortunately it reads or writes the value of the width of the preview pane incorrectly. As far as I know, Microsoft has never resolved this issue in Windows 7, despite numerous accounts of people complaining about it. The solution is to block access to Windows Explorer to the specific registry key where the size of the preview pane is written to the registry when Windows Explorer is closed. This prevents your preferred setting from being overwritten with a faulty one.
Set preview pane size before you lock it down
This is tricky as when Windows Explorer works with the value to the registry it seems to be making the preview pane a little wider than how you set it last. To do this right, what you should do is open Windows Explorer, make sure the window is set to the size you like to see, then set the preview pane a little less wide than you would like to see - about a centimeter thinner than what you want it to be. Ensure that no other Windows Explorer windows are open. Then press and hold the shift key, and click the close button of Windows Explorer. The settings as you want them to be should now be stored in the registry.
Prevent registry entry modifications
Go to the Start Menu, Programs, Accessories, and start Registry Editor. Go to HKEY_CURRENT_USER.
Edit permissions of: Software-Microsoft-Windows-CurrentVersion-Explorer-Modules-GlobalSettings-Sizer
Select your username in the list and click on Edit
Check the box under Deny for Set Value, then click OK, OK, OK
You may get a warning that says the Deny permissions have priority over Allow permissions. But that's okay because that is exactly what we want to do.
Some final thoughts
This of course fixes the width of the preview pane in Windows Explorer, but it doesn't fix the width of the columns in the file listing overview. To do that, you should go into the options of Windows Explorer (Press alt key, Tools, Folder options, View) and there set the currently opened folder type settings as the default for all folders of this type. Note that I say "folders of this type" because Windows Explorer recognizes a number of different types. For example, the view of a local hard disk and a network mapped drive are considered different types, as well as the 'My Videos' and 'My Music' folders, and folders that contains a bunch of music - it automatically recognizes that as a music type folder. You will have to open one such folder type, drag and configure the columns the way you want, and then use that setting 'Apply to folders' to ensure it gets remembered for that folder type. Once you have all that fixed to the proper size, this problem where preview pane width and file listing width fight with each other will finally be over.